// BOOK INFO //
Title: The Book Thief
Author: Markus Zusak
Publisher: Knopf Books for Young Readers
Release Date: March 14, 2006
Source: Purchased
Pages: 552
Genres: Young Adult -- Historical Fiction
It is 1939. Nazi Germany. The country is holding its breath. Death has never been busier, and will become busier still.

Liesel Meminger is a foster girl living outside of Munich, who scratches out a meager existence for herself by stealing when she encounters something she can't resist–books. With the help of her accordion-playing foster father, she learns to read and shares her stolen books with her neighbors during bombing raids as well as with the Jewish man hidden in her basement.

In superbly crafted writing that burns with intensity, award-winning author Markus Zusak, author of I Am the Messenger, has given us one of the most enduring stories of our time.
// INTERESTED? //
---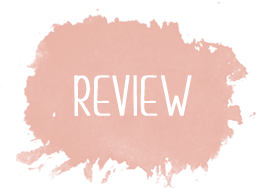 // COVER TALK //
I like the cover and how it is in muted tones and looks aged. I think the dominoes all set to fall is a very chilling symbolism when you realize the book is about the Holocaust. I do, however, like the cover with Liesel and Death dancing more.
// EXPECTATIONS //
I had not heard one bad thing about this book. Everyone seemed to gush over it and talked about how much they cried while reading it. As a result of the hype, I really tried to keep my expectations in check when I picked this up to read.
// MY THOUGHTS //
The Book Thief tells the story of a young German girl named Liesel during World War II as she comes to live with a foster family, forming bonds that transcend blood, as the family takes in Max, a Jew, sheltering him in their basement. Told from the POV of Death, The Book Thief, is a different kind of book. Death is reading from Liesel's own account of her life (complete with a picture book that she is gifted) while throwing in his own antidotes and spoilers along the way. I think it is also important to note that this book is classified as crossover fiction - it's an adult book that has been marketed to YA readers.
It's very clear that this book is a work of literary fiction -- and actually, while this is what I think has contributed greatly to its popularity, it was also a bit of its downfall for me. The writing is very poetic and at times, abstract. There were absolutely beautiful passages, ones that were either masterfully penned or that captured our humanness perfectly! However, often times, it felt that like the author was deliberately trying to be literary, with deep, haunting writing that really just felt empty in places. Death was an interesting narrator, but he wasn't a great one. He made it hard to connect at times, and the jumping back and forth chronologically was confusing. As Wendy Darling pointed out in The Midnight Garden's read-a-long, the omnipresent POV makes it feel very fairytale-like, and with such a topic as genocide it seems problematic (although, I do have a recommendation at the end of this review of a book that does this very well without being problematic). With the famous Dachau concentration camp just down the road from Mochling, the story seemed a bit sanitized, although I do understand that it is largely from a child's perspective.
What the book does best is capture the essence of the human spirit - our hope, our despair, and our penchant for love, among many other things. There really is no specific plot, as it just meanders on about everyday life during the turbulent years of WWII. There is a lot of symbolism and I expected it all to tie together into some big plot towards the middle or end, but once I grasped how the book was actually laid out, I began to enjoy it more.
The best part of this book are the characters. Liesel with her love for words and books, Papa with his accordion and soft heart, Max with his survivors guilt and affection for Liesel, Rosa with her hard affection for her adopted daughter, and Rudy with his mischievousness. I really really loved Papa (Hans) and Max, and especially their relationships with Liesel. These were the two whom I cried the most over throughout the book - I had such a soft spot in my heart for them!

Overall, while some of the stylistic choices of the book affected my reading experience, I grew to love the characters and the story does give you a lot to think about it in regards to history and life. I think though that I will perhaps like this more as a movie, where Death isn't narrating and getting in the way. Also, I'd like to recommend one of my favourite books, if you are interested in unique stories set in WWII: The True Story of Hansel and Gretel, which is a retelling set in Poland during the Holocaust, and Hansel and Gretel are Jews hiding from the Nazis. It's creative and heartbreaking and the last lines will haunt you forever!
Oh, and if you want a chance to read The Book Thief and watch the movie, be sure to enter our giveaway - only a few days left!

// Share your thoughts… Leave a Comment! //
Have you read The Book Thief? If so, what were your thoughts? If not, do you plan to? What is your favourite WWII historical fiction book?
---