SURPRISE!
(if you are reading via a RSS feeder, or e-mail, etc. you may want to click through to see the new design!)
So first, there is the obvious change: Bookish Comforts got a brand new design! I'll get to this in a minute, because we (yes, I did say we!) have some other changes to discuss first!

You may remember me mentioning one of my bestest internet friends ever, Katy, just a few times on the blog. We met when I stumbled across her former blog, Kaitastrophical, which I loved and I sent her an e-mail just to chat about things since we had a lot in common. Katy and I hit it off immediately, and thus began our 2 years-and-still-going-strong friendship (she recently posted her perspective of our friendship on her new blog, Shoot the Breeze)! She's actually the one who gave me that final, motivating push to start Bookish Comforts (and to study abroad in the UK!), for which I'll forever be grateful! I know what you're thinking -- that's great and all Rachelia, but what are you telling me this?
Well, I'd like you to give a warm welcome to the other half of Bookish Comforts, Kaitlyn/Katy. We'd talked about her doing guest blogging for a while, but the more we thought about it, the more sense (and fun!) it seemed to make to have her come on as an official co-blogger. She's also an English major, which I feel brings more credibility to the blog (I kid, I kid!!), haha. So now where Bookish Comforts was once mine, it is now ours! I don't doubt that Katy has a lot to offer Bookish Comforts, and I'm so excited for y'all to get to know her more because, no lie, she's fabulous! Katy has done up a wonderful post for you today so that she can introduce herself, and her favourite books, so be sure to check it out.
With Katy coming on board, we thought it would be the perfect time to give Bookish Comforts an overhaul and re-brand... all by ourselves, which was quite the learning curve! When I first set up this blog I didn't know a lot about blogging or design and I wasn't always happy with the look I created for the blog. Since the beginning of 2013 we've been working extremely hard to determine our vision for Bookish Comforts and by golly, we think we've got it. It wasn't easy --- and let me just say, this was the best test I could have gave Katy because she had to put up with my perfectionism/constant e-mails/changing designs left and right/etc. but she PASSED WITH FLYING COLORS!! Through this process, I've went from not knowing a lot about Photoshop and CSS to knowing more than I could ever have imagined, haha. We went through A LOT of different designs in our brainstorming phase (I think I counted 20+ mock-ups) and thought it would be fun to show a few of them off:
We were aiming for something warm, maybe vintage-y, with a homey feel to reflect the title, but with a good amount of whitespace as well. I think we accomplished that, don't you? We also encourage you to click around and explore, from the sidebar, to the about page, right down to the review archives, because literally EVERYTHING is new! Over the next few days I'm going to be highlighting some of the new features and pages on Twitter, so if you'd like to follow along I'll be using #BCrelaunch in my tweets! However, if you only check out one thing, we ask that it please be our updated Policies section, which covers not only review requests, but general policies, including giveaway and commenting.

Over the next while you'll get to see the new graphics we have for reviews, different types of posts, etc. so keep an eye out. We'll also be reformatting old reviews and posts to match the new design to hang with us. If you notice any mistakes such as broken links, etc. PLEASE let us know -- we've tried to make sure everything was functional, but things can easily be missed!
Two other thing you may have noticed is that the URL now redirects to www.bookishcomforts.com! We've bought the domain name for Bookish Comforts and we think it looks so pretty and polished. We can't believe we didn't do it sooner!! AND Bookish Comforts is now on Facebook!
Lastly, what would a celebration be without a giveaway?!? The lovely people over at Appliances Online have generously offered up a $50 US (or CAN/UK equivalent) Amazon Gift-Card to help us celebrate all the new and exciting changes here on Bookish Comforts!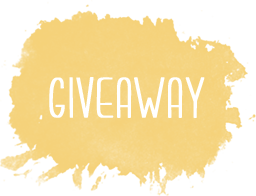 We hope you like the new design, and changes, and we'd love to hear what you think about it all!