//  BOOK INFO  //
Title: Anatomy of a Girl Gang
Author: Ashley Little
Publisher: Arsenal Pulp Press
Release Date: October 15, 2013
Source: Publisher *received in exchange for an honest review
Pages: 254
Genres: New Adult — contemporary
A sharp and gritty novel told in multiple voices, Anatomy of a Girl Gang is the powerful story of a gang of teenage girls in Vancouver called the Black Roses, a.k.a. "the city's worst nightmare": Mac, the self-appointed leader and mastermind; Mercy, the Punjabi princess with a skill for theft; Kayos, a high-school dropout who gave birth to a daughter at age thirteen; Sly Girl, who fled her First Nations reserve for a better life, only to find depravity and addiction; and Z, a sixteen-year-old anti-establishment graffiti artist.

Cast out by mainstream society, the five girls lash out: they terrorize Vancouver with a raw, restless urgency, setting fire to the world around them to try to erase their painful pasts. As the Black Roses, they rob ATMs, cook crack on stoves, and savagely beat anyone who dares to harm them. Brutal and broken, they claw at the knot of darkness and violence that tightens around their lives.

Told in stark, vivid, and fearless prose, Anatomy of a Girl Gang is a narrative punch to the throat, a screaming, spray-painted portrait of urban gang culture: an unflinching story about lost girls struggling for power, voice and hope. 
//  INTERESTED?  //
---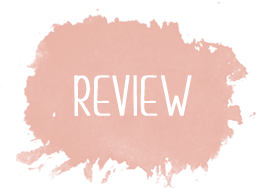 //  COVER TALK  //
I like the bold, graphic style of the cover — I think it suits the novel very well, and the roses resemble the black roses tattoos that the girls get. I do think I'd like to see a more interesting font choice though.
//  EXPECTATIONS  //
I hadn't heard about this book until the publisher reached out to me to offer it for review. However, I just KNEW I had to read it once I heard the pitch. Something just grabbed hold of me and wouldn't let go!
//  MY THOUGHTS  // 
The summary does an apt job at describing this novel, saying it is a provides a "narrative punch to the throat". This novel is so good and has affected me so much that it is making me anxious and nauseous just typing up this review. It is horrifyingly, vomit-inducing disturbing in a way that is uncomfortably realistic. I know I just used a bunch of horrible ways to describe this book, but in truth, it is one of those books that makes you sick in a good way. Now, I should say this book isn't for everyone, and there are some MAJOR trigger warnings for: abuse, sexual assault, and addiction. This book doesn't hold back, that's for sure.
Anatomy of a Girl Gang tells the story of five young girls and their attempts to survive in Vancouver's notoriously Downtown Eastside without giving up control of their bodies and money by creating a girl gang so that they can look out for each other. This new all girl gang, led by Mac, is a diverse group, and many of the girls have traumatic histories. There is Mercy, the "Punjabi Princess", Kayos, who has had a daughter at a young age as the result of sexual assault, Sly Girl, an Aboriginal girl who has fled the violence and poverty of her reserve, and Z, a lesbian graffiti artist with overbearing parents. Each girl brings her own criminal talents to the gang, and as a group, they aspire to move out of the hell hole they live in, to a place where they feel safe, and can live as the family they are. However, the Downtown Eastside doesn't easily let go of those who have fallen into its grip.
Despite these girl's actions, I couldn't help but love them. They're sort of anti-heroes. I just wanted to give them a safe place to live, where they didn't have to worry about their safety, making money, and could just be teen girls. Each had a unique voice and way of telling their story (for example, Z, the graffiti artist, tells her story in tags). I didn't exactly have a favourite character, but they were all equally complex, and well-written. Vancouver, the city itself, was even one of the POVs, and this was a really interesting narrative tool. It allowed the story to pull back, and the reader to see the girls' story in the bigger picture.  Ashley Little also did a good job of writing a story that shows how oppression is intersectional and experienced uniquely based on race, class, gender and sexual identity, etc. It's not a happy, uplifting story (although there ARE moments of hope) but it is a story that is a sad reality for many inner-city youth in Canada and around the world. The book takes you on a rollercoaster ride, from riding highs on the lyrical, beautiful prose to the lowest, shocking, upsetting lows.
Ultimately, this book left me wanting to curl up in a ball and sleep for a day. It took a lot out of me. However, it was an amazing reading experience, one that really challenged me as a reader, and as a person. I couldn't help but root for a happy ending for the Black Rose girls. The diverse cast of complex characters is paired with gritty, raw, and at times, lyrical writing to make for a winning combination. Anatomy of a Girl Gang would be great to read with The Harem, which I also loved, as it reminded me a lot of that book, with similar themes and discussions to be had. While it's certainly not for ever reader, or the faint of heart, I really hope this book makes its way into the hands of those that both need it and will love it. Without a doubt, I'll be checking out Ashley Little's other books (Prick: Confessions of a Tattoo Artist & The New Normal).

// Share your thoughts… Leave a Comment! //
Have you read Anatomy of a Girl Gang? Will you? Do you know of any other books that deal with girl gangs or are set in Vancouver's Downtown Eastside?
---