//  BOOK INFO  //
Title: Dare You To
Author: Katie McGarry
Publisher: Harlequin Teen
Release Date: May 28, 2013
Source: NetGalley *received in exchange for an honest review
Pages: 456
Genres: YA — contemporary, romance
If anyone knew the truth about Beth Risk's home life, they'd send her mother to jail and seventeen-year-old Beth who knows where. So she protects her mom at all costs. Until the day her uncle swoops in and forces Beth to choose between her mom's freedom and her own happiness. That's how Beth finds herself living with an aunt who doesn't want her and going to a school that doesn't understand her. At all. Except for the one guy who shouldn't get her, but does….

Ryan Stone is the town golden boy, a popular baseball star jock-with secrets he can't tell anyone. Not even the friends he shares everything with, including the constant dares to do crazy things. The craziest? Asking out the Skater girl who couldn't be less interested in him.

But what begins as a dare becomes an intense attraction neither Ryan nor Beth expected. Suddenly, the boy with the flawless image risks his dreams-and his life-for the girl he loves, and the girl who won't let anyone get too close is daring herself to want it all….
//  INTERESTED?  //
---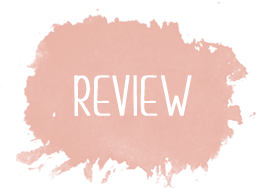 //  COVER TALK  //
I like how the cover is similar to Pushing the Limits.  Love the font and the title down the side. Only criticism is that I think the kissing in the rain scene actually happens in a field?
//  EXPECTATIONS  //
I thought I LOVED Pushing the Limits: the writing, the characters, the plot, the romance. BUT I HADN'T READ Dare You To!! I was honestly concerned about how McGarry was going to replicate the intensity after I finished Pushing the Limits. Of course I wanted MORE but at the same time, I had my doubts. After finishing Dare You To I now know NEVER TO DOUBT KATIE MCGARRY. She made a fool out of me, y'all!
//  MY THOUGHTS  // 
Dare You To has what I'm calling McGarry's signatures: beautiful writing, engaging characters, an intense romance, and a plot that has you flipping pages endlessly! Very rarely do I ever have the true feeling of not wanting to put a book down, but that was the case with this book. I read it in about 3 very long sittings and I never wanted it to end! I was also a bit unsure about delving into Beth's story as I wasn't super interested in her character in Pushing the Limits, and I was confused that it wasn't going to be her story with Isaiah. But what did I say before? DON'T DOUBT KATIE MCGARRY!
Beth honestly broke my heart. Her mom, home life and backstory made my heart hurt, my stomach nauseous and I feared what would happen to her. I loved how she gradually evolved and opened up to those around her, like her childhood friend Lacy, uncle Scott and love interest Ryan. I wasn't a huge fan of Ryan at first: he seemed like a bit of cocky jock, but I'm glad to say that there is SO much more to him than first meets the eye. He is one of the most complexly written male YA characters I've seen! I really appreciated that as much as he was sexy and an athlete, that he was also kind, and caring, and he wasn't solely focused on sports. He was a very well rounded character! Plus, I mean, I even loved the parts about baseball, and as someone who can hardly stand to watch sports, that's saying something, haha!
The next part may be a bit spoiler-y so you may want to skip to the next paragraph if you haven't read the book. One thing I REALLY appreciated was this book was pretty sex-positive, and showed great examples of gaining proper consent! In one scene, Ryan and his friends are at a field party and he notices a girl off to the side being corned by a very drunk and creepy football player. He recognizes that the girl is uncomfortable and doesn't want to be kissed or groped, and so he steps in, telling the dude to back off and leave the girl alone. Not something you see in books a lot, but a great example of NOT being a bystander to sexual harassment (or potentially, assault). In another scene, one of Ryan's best friends takes him to the supermarket to buy condoms, even though he himself isn't sexually active. I LOVED how it was guys talking about safe sex and being responsible! Lastly, Ryan refuses to have sex with Beth when she is drunk (I can't remember if he was too… I don't think so?) because he recognizes she can't make an informed decision and that he would be taking advantage of her. I mean, not that people should be praised for NOT raping someone, but I think it is important to have these kind of decisions play out on YA fiction and have representations of what informed, full consent looks like as a way to battle rape culture!
If I had any criticisms, I would say that the one thing that sort of grated my nerves was Ryan's constant description of Beth's curvy body and the clothes she wore, mostly because it was always something very similar such as hip-hugging jeans and a t-shirt that showed a little skin. I DID appreciate how there weren't any strange and overly used nicknames, like Noah calling Echo his siren all the time. But this is a very small criticism in the grand scheme of the book.
Just like with Pushing the Limits, I didn't want Beth and Ryan's story to end! But of course, it had a great ending as well! I'm almost nervous now to proclaim that Dare You To is my favourite McGarry story because I bet that the next one, Crash Into You, will come along and just blow me away, haha! If you love or are looking for a well written, intense contemporary book with a hot romance (even if that isn't usually your thing, like me!) then I cannot recommend McGarry's books enough, and in particular Dare You To. This is definitely one I will be purchasing and re-reading and recommending to all my friends!

// Share your thoughts… Leave a Comment! //
Have you read Pushing the Limits or Dare You To? If so, which one did you like best? If not, are these books on your TBR list? Any recommendations for similar books?
---